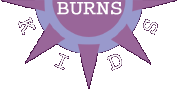 TAB Memorial Bike Ride
in memory of
Thomas Allan Burns
Saturday, May 27, 2017
We ride in memory of Tom Burns —
A husband & father, brother, son,
A man of faith and an avid cyclist.
Tom was diagnosed in 2013 with Mesothelioma,
And fought a courageous battle,
keeping his faith and humor strong throughout.
He left this earth to join his heavenly father on
February 19, 2016.

We ride in his memory to raise funds for the
HOPE Clinic in Ypsilanti, MI
To help and give HOPE to others who are in need;
And the SALINE Destination Imagination
Thomas Burns Memorial Scholarship Fund
Inspiring young minds in the creative process from imagination to innovation.
Event Details
On 5/27/17, we will assemble in the parking lot of the
Saline First United Methodist Church
1200 N Ann Arbor St
Saline, MI 48176
Cyclists following the 20 mile route should arrive by 9:45 AM, depart at 10:00 AM;
Cyclists following 10 mile route should arrive by 10:45 AM, depart at 11:00 AM
SAG support will be provided as needed, with refreshments along the way.
Immediately following the ride, consider joining us for an optional potluck lunch to celebrate Tom's life.
The luncheon will begin at 12:00 PM at the Saline FUMC. If planning to attend the luncheon, please RSVP here.
Registration
Registration fee: $25 per person
Registrants will get a T-shirt, and cyclists will also get snacks & water on the ride.
Please register by May 18 to allow time for your T-shirt(s) to be ordered.
You can register online, or print a copy of the registration form and mail it according to the instructions on the form.
Additional shirts can be ordered for $10 by contacting tabbikeride@gmail.com
Children under 14 may ride for free, but must be registered and accompanied by an adult.
Please consider your registration a tax-deductible donation to the HOPE Clinic and/or Saline DI.
In the event of inclement weather, we will do our best to reschedule the event. Refunds will not be given. Thanks for your understanding.
Virtual Ride
Can't come to Michigan to ride with us? Make your own TAB Bike Ride!
Register and we will mail your T-shirt to you in advance of the event, if possible (or as soon after as possible).
Or make a direct donation to the Thomas Burns Memorial Scholarship Fund:
Questions?
Visit the TAB Memorial Bike Ride page on Facebook for updates.
Contact tabbikeride@gmail.com with any additional questions.